RevGain | Price Optimisation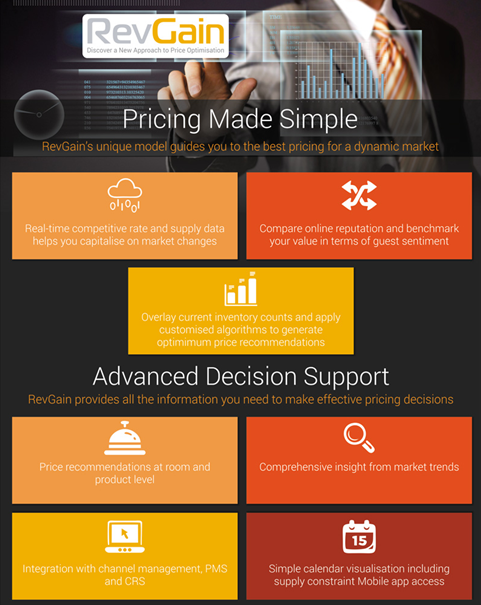 RevGain helps revenue managers develop a more effective pricing strategy.  Using advanced algorithms based on multiple data sources, an optimum price is recommended for each date of arrival.  The three primary data sources that are used are:
Perceived Hotel Value – Based on the Hotel's rating compared to competitors' ratings when prospective guests are making their buying decisions.
Competitive Benchmarking – How are your rates positioned versus competitors' in the market?
Market compression – Availability of room supply having an impact on the pricing.  For example, for the dates queried: what is the availability of rooms?
RevGain is designed to meet the demands of a rapidly moving marketplace.