We are driven by hospitality digital change management, and we are stimulated by challenges. In 2016 we noticed an increasing level of digital awareness in the hospitality and tourism industry globally. These are driving fresh business models and organisation structures across the industry. Our region has not been spared, and at Hospitality Plus we have embraced this dynamic shift in digital solutions and now, with more services. As we gradually diversify our solutions and services across multiple touch points we are settling down with a larger client base across 61 countries with growing confidence. As our industry changes at a faster pace with the introduction of sophisticated and yet automated self serviced 'platform based' service providers, operators are being dragged into a dominant 'Peer to Peer' environment. We are seeing the emergence of new players, such as Airbnb, and many of these are replacing older establishments that have long served our industry without having been able to adopt and adapt revolutionary business systems. On the hotel front we also witnessed some mega M & A. Marriott Hotels acquiring Starwood, a large stake of Hilton being bought by China's HNA Group, and Accor taking over FRHI, highlights the year's mega consolidations. Hospitality Plus has also actively participated in a number of social and professional events. These included our annual Hospitality Plus Golf Competition in Mauritius.
Earlier in the year, Philip Taylor was also invited to speak at HVS's "Tourism & Hotel Investment Networking Conference" conference in Cape Town. Attended by the world's leading operators of our industry.
November's "Tomorrow Today" conference was organized in Port Louis by Hospitality Plus & Tomorrow's Hotel and regrouped world leading technologies and professionals at a one day conference. An audience of professionals were introduced to some of the cutting edge digital solutions and how these are likely to change our business models and competitive playground.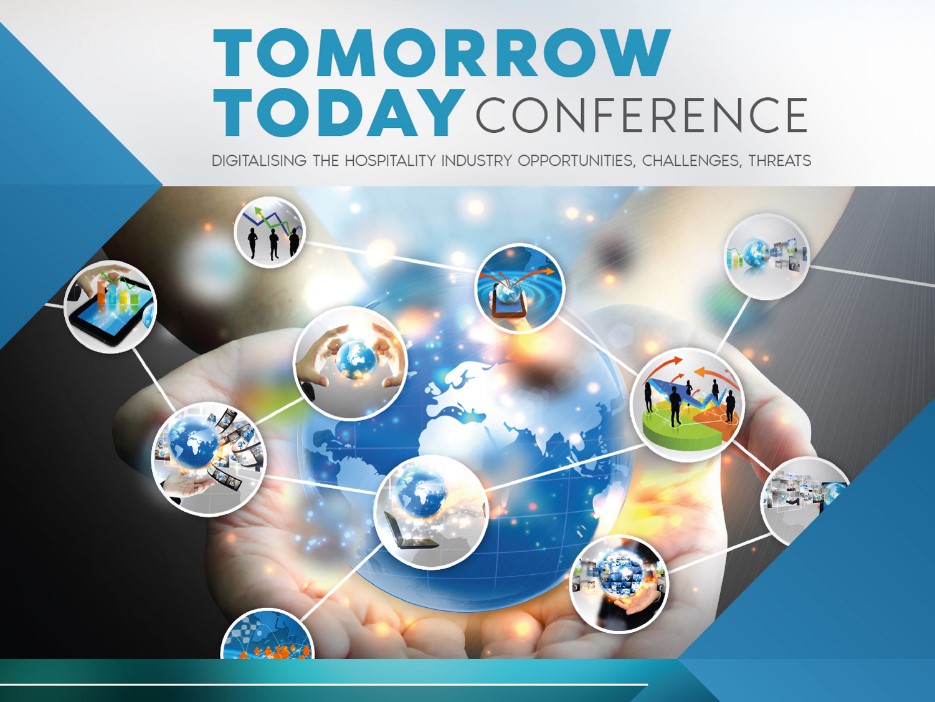 In a world largely influenced by artificial intelligence, and decision making processes by automated algorithms, we have embarked on a journey that will be dominated by early adopters and users of technologies. We will continue to see the emergence of new players in 2017, and the ongoing trend of mega mergers. We will see winners, and we will see losers. Let us continue to be driven by our convictions and determination of the digitalization of the region's hotel and tourism industry. Watch this space in the new year!